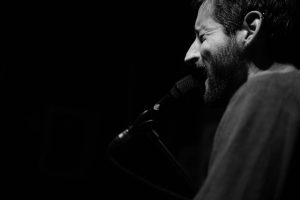 In addition to my solo career as a singer/songwriter, performer and recording artist, I am also a music teacher based in London (Hoxton/Old Street) and I can provide music tutoring services such as Singing, Piano, Songwriting and Music theory.
I usually teach in London (Old Street/Hoxton) or can teach online from wherever you are!
I have been using my voice professionally for more than 15 years, with a solid technical and stylistic core acquired thanks to lessons with Angela Bucci and Silvia Gollini in Rome and I have also completed the Estill Voice Model Training level 1 and 2 with Charlotte Xerri. I have also studied classical, jazz and pop piano with Francesca Aloisi for 10 years and I have a diploma in Music Theory, Harmony and Sight Reading from A. Casella Conservatory of L'Aquila, Italy.
I believe everyone has a unique and beautiful voice and that there should be no absolute standard of a "perfect" voice. We can all make choices about what we want to sound like, as long we keep our voice healthy and we are conscious of the options we have we it. My job as a vocal coach is to help you find your own voice and give you the tools to gain confidence and improve your technique, based on what your needs are.
I have extensive experience both as a professional teacher for kids and adults in all genres (pop, jazz, classical and musical theatre), for individuals or groups. My lessons are fun and engaging and they're tailored to the individuals' needs. Using a wide range of exercises and techniques we work on a repertoire chosen by the student or myself, aiming to improve confidence, revealing and developing your voice, working on range, support, style and vocal colours, working towards your personal aims.
My lessons include:
SINGING LESSONS:
Breathing technique
Good posture and core support
Expansion of range
Technique
Use of head, mixed and chest voice
Vocal style
Songwriting skills
Your understanding of music theory
PIANO LESSONS:
Classical and pop piano
Posture
Hand technique
Music theory and Harmony
Improvisation
Accompanying (chords, rhythms, patterns)
SONGWRITING LESSONS:
Tutoring and mentoring
Music Theory
Use of chords and tempos
Lyrics
Styles and structures
Fees:
1 hour (in person or online): £35 / €40
40 minutes: £30 / €35
90 minutes: £45 / €50
Get in touch for more info: valerio.lysander@gmail.com