Valerio Lysander is a chamber pop singer/songwriter from Rome, Italy. He moved to the UK in 2013, where he refines his art and publishes three albums. Since then, he has built his career in the UK and abroad and has performed in the UK, France, Scotland, the Netherlands and Italy with his pop/folk songs influenced by classical music with quirky, original, optimist and honest lyrics, looking at the world with a full emotional spectrum.
His first self funded EP Tidal Mental Head marked the beginning of a career that in 2016 would take him to be among the 10 nominees for Best Male in the Best of British Unsigned Awards and to have a new single, Ryan, broadcasted by BBC Introducing. In 2017 he was among the finalists of the Coffee Music Project and Pride's Got Talent, and performed in Trafalgar Square for Pride in London and on the main stage of Manchester Pride.
In 2018, a new track about the hardship of being a musician in modern society, If You Were Me You Would Be, was broadcast on BBC6 by Tom Robinson. In the same year, he performed in many European cities, including gigs for different Gay Prides and Sofar Sounds. On 21st July 2018, he released a new 13 track album, "We Are Like Coloured Moths Towards The Sunlight", which explores the different struggles humans have to go through in their quest towards happiness, and in 2019 a new EP "When the Clouds Will Gather I Will Drink the Rain", both of which have had singles featured on many national radios, including the BBC. In 2019 he has kept performing in Europe, with gigs in the UK, Italy, France, Germany and Norway.
With listeners all over the world, Valerio moves back to Italy in 2021, where he is in the finals of Musicultura 2022, Roma Music Festival 2021 and Premio Lunezia 2021, but he keeps his British roots, getting to the finals of Pride's Got Talent in 2022 and performing for Pride in London in the same year.
He now lives in Milan where he is recording his next album.
Valerio is also a vocal coach teaching in London (UK) and Rome (Italy). For more info on lessons: https://www.valeriolysander.com/vocalcoach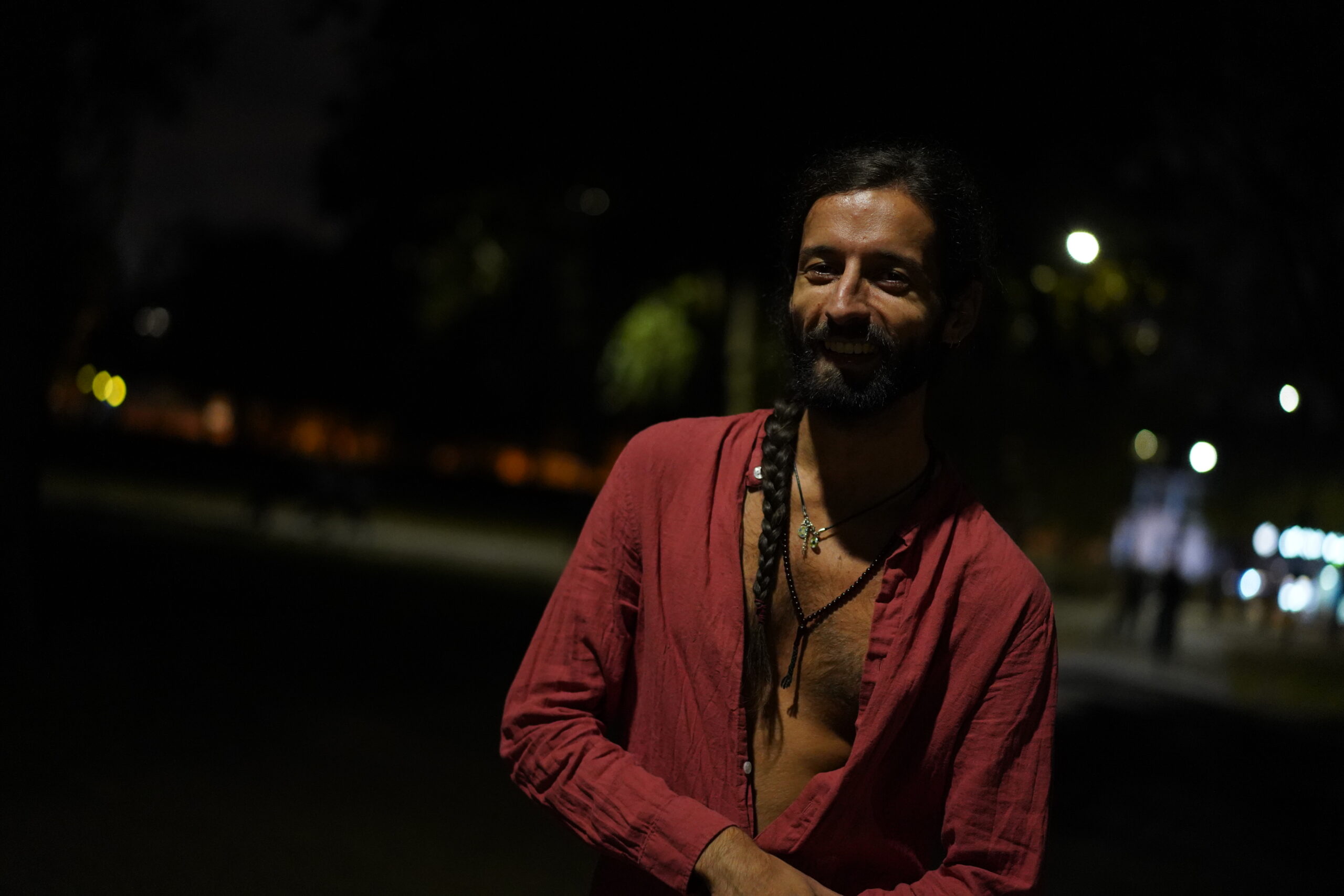 Con la musica da sempre nelle orecchie, la gola e la pelle, Valerio Lysander muove i suoi primi passi nella musica a Roma, ma ben presto decide di portare le sue canzoni chamber pop a orecchie internazionali, andando a vivere a Londra. Nella capitale britannica affina la sua arte e pubblica lì il suo primo EP, con il quale comincerà a farsi ascoltare in Inghilterra e non solo. Da Londra pubblica altri due album, in cui sono chiare le influenze della musica pop e folk inglese e americana, ma anche della canzone italiana e della musica classica, e parla del mondo e della psicologia umana in modo profondo, onesto e ottimista, ma anche con leggerezza e semplicità.
Partendo da Londra, Valerio ha suonato in tutta Europa, con concerti a Parigi, Berlino, Edinburgo, Oslo, e altre importanti città europee, esibendosi anche sui palchi principali del Gay Pride di Londra e Manchester e portando molte delle sue canzoni su radio nazionali, inclusa la BBC. Con ascoltatori in tutto il mondo, Valerio ritorna in Italia nel 2021, dove è finalista di Musicultura 2022, Roma Music Festival 2021 e vincitore del premio Apulia Voice 2022 ma mantiene le sue radici londinesi, diventando per la seconda volta finalista di Pride's Got Talent nello stesso anno ed esibendosi al Gay Pride di Londra. Ora risiede a Milano, dove sta registrando il suo nuovo album, anticipato dal singolo Sandali, canzone finalista di Musicultura.
Valerio è anche un vocal coach con molti anni di esperienza di insegnamento a Londra e in Europa. Per più info sulle lezioni: https://www.valeriolysander.com/themindfulvocalcoach/it