Hey, how have you been? It's been a while since my last email, but I have been working hard to create new things for you.
The first step of this journey is my new single Sandali!
My first single in 2 years (and the first one ever in Italian!), the first step into this new chapter and the song that has been selected for the finals of Musicultura, I'm triple happy to finally share it with you!It always feels very vulnerable to put new music out – is it going to go well? are people goin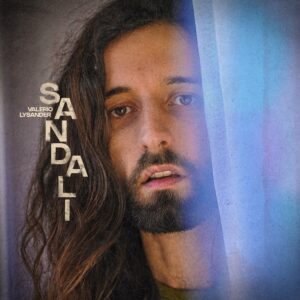 g to like it? – but it's also a very magical moment. I hope you will enjoy this little bit of myself, I've put my heart in it.
Listen, save, share with your friends, put it in your playlists, spread the word!
Link: https://linktr.ee/valeriolys
.
Ciao! Come va? È passato un po' dalla mia ultima emai
l, ma ho lavorato sodo per creare cose nuove per te.
Il primo passo in questo viaggio è il mio nuovo singolo Sandali!
Il primo singolo dopo due anni, il primo in italiano), e la canzone selezionata per le finali di Musicultura 2022, quindi sono triplamente contento di condividerlo co
n voi!
Far uscire nuova musica è sempre molto vulnerabile – piacerà? andrà bene? – ma è anche un momento magico. Spero che questo piccolo pezzo di me vi piaccia, ci ho messo il cuore.
Ascoltalo, salvalo, condividilo, mettilo nelle tue playli
st, passaparola!
Link: https://linktr.ee/valeriolys