My next album will be released on 21st July, and I will celebrate with a release party in London at St John's Church in Hoxton. Tickets are available now, get yours!
And if you're in Italy, I will have a pre-release party in a secret location in Rome on 16th July. Send me an email at valerio.lysander@gmail.com to book a slot (only a few left!).
But for now, here's the cover of the album and the tracklist! How many of these do you know?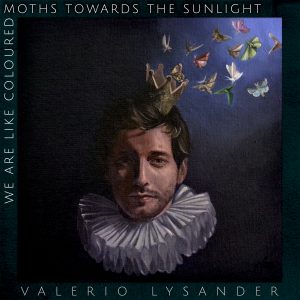 TRACKLIST
1- The Moon  
2- Feathers
3- If You Were Me You Would Be
4- A Little Fast
5- The Prince
6- Comme Une Riviere
7- Cotton
8- Ryan
9- I'm Screwed
10- Little People
11- Fools
12- Hymn
13- Le Stelle De Lu Cielu
Can't wait to share them with you!
Valerio Xx